Accelerate Physical Therapy
Physical Therapy for Lower Extremity Injuries
The Doctors of Physical Therapy at Accelerate Physical Therapy treat a variety of injuries sustained to the musculoskeletal system, and even more specifically injuries of the pelvis, hip, knee, ankle, and foot. Injuries to any of these body regions can be caused by a number of reasons, many of which include: motor vehicle accidents, blunt trauma, repetitive strain, overuse, postural, and walking and running among many others.
From your initial evaluation, we will determine the extent and cause of your injury, the source of your pain, your prognosis (i.e. how long your recovery will take in our professional opinion), and a customized treatment plan based on your learning style and specific injury.
Each of your physical therapy visits will be one on one with your Doctor of Physical Therapy, and because continuity of care is our highest priority you will see that same physical therapist for the duration of your treatment (outside of unforeseen circumstances).
To learn more about our physical therapy services or to schedule an appointment, call or text (949)502-3388, or click on the "Schedule Appointment" button below.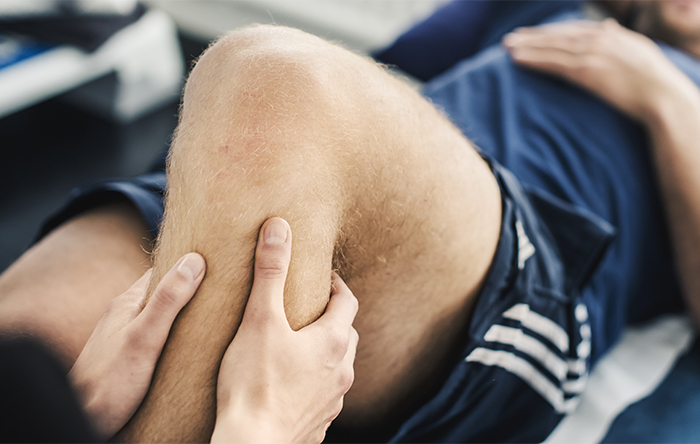 Injuries We Treat
Types of Lower Extremity Injuries We Treat
We offer evaluation and treatment for a variety of pelvis, hip, knee, ankle, and foot injuries. Listed below are some of the most common we see; however, if there is not an injury or condition you recognize on this list we highly recommend you speak directly to one of our Doctors of Physical Therapy to determine if it's something we can treat and assist you with. If it is something that is out of our scope of practice, we will connect you with the resources you need to address the issue.
Our number one priority is to ensure you find the right treatment and know all available options to address your injury. We are available via email at [email protected] and by text/phone at (949) 502-3388 for any specific questions as they pertain to your specific injury and condition.
Sciatic Nerve Mechanosensitivity

Greater Trochanteric Bursitis

Legg-Calve-Perthes Disease

IT Band Friction Syndrome

Patello-femoral Pain Syndrome

Osgood-Schlatter's Disease
Lateral Collateral Ligament (LCL) Sprain

Medial Collateral Ligament (MCL) Sprain

Medial and/or Lateral Meniscus Sprain

Anterior Cruciate Ligament (ACL) Sprain

Posterior Cruciate Ligament (PCL) Sprain

Calcaneofibular Ligament (CFL) Sprain

Posterior Tibial Tendon Dysfunction

Fat Pad Syndrome

Adductor Tendinitis
Femoroacetabular Impingement Syndrome (FAI)

CAM lesion impingement
Pincer lesion impingement

Anterior Talofibular Ligament (ATFL) Sprain

Anterior ankle impingement
Muscle Strains
Applies to any muscle throughout the lower extremities.
Ligament Sprains
Applies to any joint throughout the lower extremities.
Fractures
Applies to any bone throughout the lower extremities.
Tendinitis
Applies to any tendon throughout the lower extremities.
Anterior Cruciate Ligament (ACL) Repair
Lateral Collateral Ligament (LCL) Repair
Anterior Talofibular Ligament (ATFL) Repair
hese are common injuries you will research or hear about from an orthopedic specialist, pain management specialist, or your primary care physician. Ultimately, if it deals with bones, muscles, joints, tendons, and ligaments, a Doctor of Physical Therapy can be of service to you.
Benefits of Physical Therapy for Lower Extremity Injuries
In general, physical therapy treatment intends to reduce the amount of time it takes for an injury to heal. Although the body is designed to heal on its own, many factors can affect how quickly it recovers. The biggest factors and most pertinent to physical therapy include habitual postures, movement patterns, and daily routines involving posture and movement. Physical therapy aims to restore your body's natural movement patterns, with reinforcement through education and movement retraining. This can include visual and tactile (touch and feel) cues combined with reminders on your specific postural and movement habits.
Specific to the pelvis, hip, knee, ankle, and foot are ways to reduce strain, which includes reducing excessive motion through each of these regions. Whether it's how you stand, walk, squat, bend forward, run, or sleep, the strategy you use can make all of the difference. Physical therapy provides you with the knowledge to understand and learn the body through anatomy and biomechanics in order to alter your movement and apply these changes in daily life.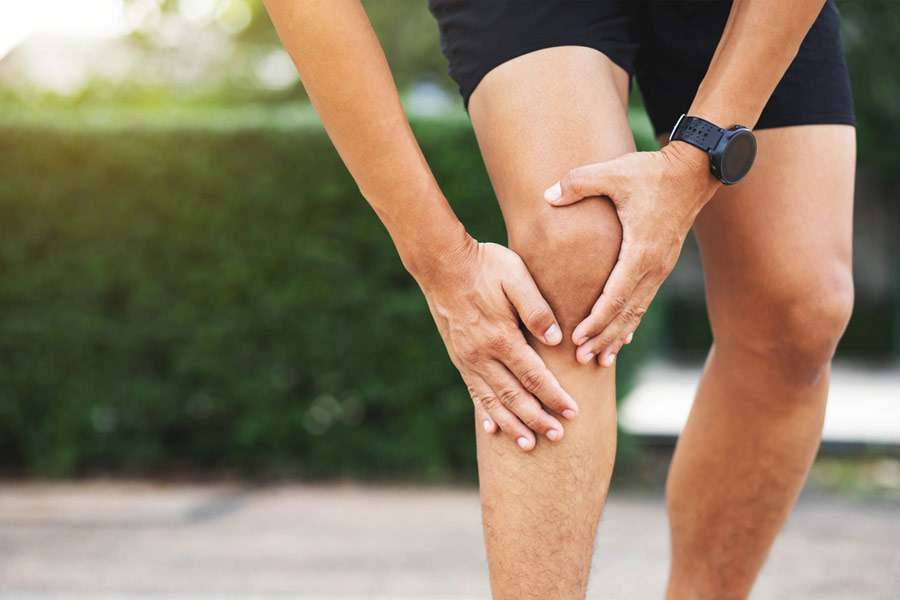 Physical Therapy Techniques
Physical therapy uses various techniques to improve your mobility, motor control, and muscle performance. Each of these things can be improved with education on the body, "hands on" soft tissue and joint mobilization, stretching, strengthening, scar tissue mobilization, exercise and movement re-education. It is directed at those individuals searching for pain resolution, improved movement, and a fast, non-invasive remedy for injuries. It can prevent surgeries, provide a second opinion after seeing a medical doctor, and determine whether there are functional ways to prevent pain. Last and not least, it can save you money. Research has shown physical therapy treatment is one of the most cost-effective ways to resolve pain and recover from an injury.
Services
Tools We Use to Treat Lower Extremity Injuries
We offer a range of orthopedic physical therapy treatment methods for maximum results. Service Options
We offer three service options for your convenience:
Accelerate Physical Therapy
Types of Injuries We Treat
The Doctors of Physical Therapy at Accelerate PT specialize in the evaluation and treatment of any and all orthopedic related injuries. Orthopedic injuries refer to anything affecting the musculoskeletal system (i.e. muscles, joints, ligaments, tendons, bones, as well as nerves as they interface through each of these structures). Sports specific injuries, work related injuries, and injuries caused by a motor vehicle accident fall under the orthopedic umbrella. Pre and post-operative care is intended to improve mobility, muscle performance, and motor control in individuals with surgical intervention to alleviate pain.