Injuries We Treat
Sports Injury Treatment
We sports assessments provide a musculoskeletal analysis of your body for maximal efficiency with any sport or recreational activity.
Performance training includes complete body mobility, general stabilization strategies, and sports specific activity to ensure your body meets the demands required of your sport.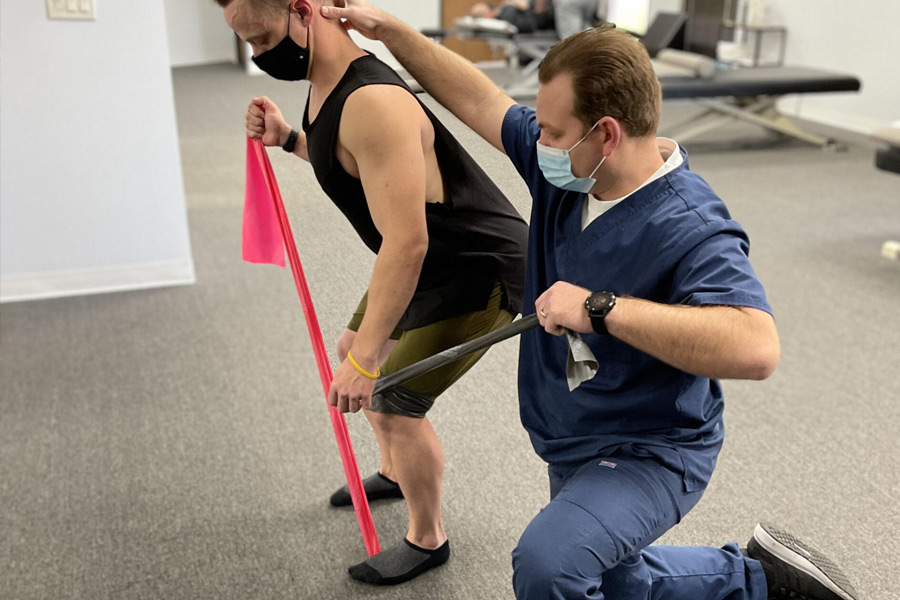 Accelerate Physical Therapy
Sports Physical Therapy Services
Common sport injuries we treat
There are two primary phases of sports injuries: the acute phase, which occurs immediately after an injury, and the chronic phase, which requires rehabilitation three months or more after the injury. Our therapies are designed to address both of these phases. Overuse injuries typically occur after prolonged participation in a sport or regular exercise. Regardless of the specific injury, most sports-related injuries can be attributed to muscle imbalances, weakness, overuse or over training, and improper movements or equipment.
The Benefits Of Physical Therapy For Sports Injuries
The Doctors of Physical Therapy at Accelerate PT are highly skilled when it comes to understanding movement. We are dedicated to helping you reach your goals by creating a personalized treatment plan that is tailored specifically to your needs. Before developing this plan, we will conduct a thorough assessment of your sports injury to ensure we have a comprehensive understanding of your unique situation.
Your sports injury recovery journey with us may involve various techniques including manual therapy, stretching exercises to enhance balance and mobility, as well as targeted strengthening exercises to improve the affected area and its surrounding regions. By focusing on these areas, we aim to enhance your range of motion while minimizing scar tissue formation.
Sports Performance Training
At Accelerate Physical Therapy we provide highly tailored sports injury treatment and sports performance training for a wide range of activities, including running, tennis, cycling, golf, pitching, swimming, football, basketball, soccer, gymnastics, surfing – virtually any sport you can think of. We recognize that each activity places unique demands on the body and necessitates specialized training for optimal performance. Our team of sports physical therapists possesses a deep understanding of the musculoskeletal requirements associated with each sport and collaborates closely with athletes to enhance their strength and agility. Rest assured that when you train with us, you're receiving top-notch guidance and support to help you reach new heights in your athletic pursuits.
Treatment
Injuries We Treat
We treat a wide range of injuries including orthopedic, sports, work related and pre and post-operative care.