How to Prepare for a Physical Therapy Evaluation
Date Published: August 30, 2022
Prior to Visiting
Prior to arriving at their first physical therapy visit, we often see patients who are unaware of expectations and how best to prepare for their first visit. Many questions can be found in the "Frequently Asked Questions" (FAQ) section of our website; however, the information below will give further insight into what you will ultimately need to know prior to your evaluation. Some of the most common questions include things about intake paperwork, what information or items required by Accelerate PT, appropriate attire, as well as insurance benefits.
Intake Paperwork
Like most doctors' offices we do have a few pages of intake paperwork, which tends to be most individual's least favorite part of becoming a new patient. At Accelerate Physical Therapy, we offer our intake paperwork online through our "Onpatient" patient portal where you can fill in all of your personal information on your patient profile, as well as E-Sign all of our intake forms. This will allow you to have everything signed and ready to go for your evaluation. Onpatient instructions are as follows:
Check email sent to you by our office titled "Onpatient"
Sign in using your email provided and date of birth
Check in online to your first appointment
Read and sign our four intake forms
Print out the Body Sheet and fill out prior to coming in (if you do not have access to a printer, you are able to fill out the Body Sheet in the clinic)
If you have difficulty accessing our intake forms via Onpatient, it may be because it needs to be completed on a desktop/laptop computer. If you are on a desktop computer and still unable to gain access to the forms, it is not a problem; we do have printed intake forms available in our clinic. We ask that you arrive 15 minutes prior to your appointment so that you have time to complete the forms in their entirety.
What Accelerate Physical Therapy Requires
In addition to our consent form and basic information, you will need to bring your health insurance card and proof of identification (i.e. Driver's License, Passport, or Identification Card).  Accelerate also requires a debit/credit card on file for every patient. A card on file allows us to process copays, last minute cancellation fees, as well as deductibles towards your insurance. We get many questions about this but rest assured your saved debit/credit card on file is never charged unless you are made aware. For our clients with a copay, the card on file will be charged within 24 hours after your scheduled appointment. Those clients with a deductible have the option to use the card on file during their services or receive a patient statement in the mail after services are provided.
Why do we require a debit/credit card on file?
In addition to the reasons listed prior, the card on file system also helps keep individuals accountable for follow-up appointments. Accelerate has a 24 hour cancellation policy, in which those patients who need to cancel or reschedule must do so 24 hours or more prior to their appointment time. There is a $50 charge for those who cancel within the 24 hour window. Ultimately, our clients' physical therapy care and treatment is our first priority, and to ensure consistency it is important for us to implement such a policy.
What Insurance Requires
**Before continuing on please note for all MEDICARE PATIENTS A PRESCRIPTION OR REFERRAL TO PHYSICAL THERAPY FROM A MEDICAL DOCTOR IS MANDATORY FOR ALL VISITS.
All additional insurance plans we accept vary in their requirement for a medical doctor referral or prescription. Some plans require a pre-authorization prior to treatment for coverage. This means that we have verified your insurance and benefits and have received approval for a set amount of visits within a given date range and timeframe. Some additional plans require a patient summary form which you will complete at your initial evaluation. If you are unsure of the requirements regarding your plan you will want to call the 800 number on the backside of your insurance card and speak to a representative about what steps you need to take in order to be covered by insurance. Regardless of your plan, the state of California requires a signed plan of care or prescription/referral from a medical doctor after 12 visits or 45 days, whichever comes first.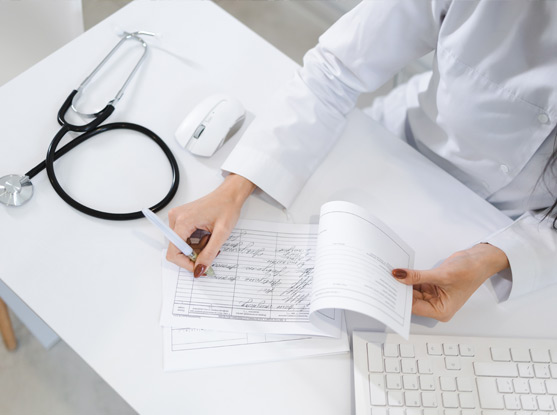 What is appropriate attire for Physical Therapy?
A relaxed outfit (loose shorts and shirt) is the most conducive for a physical therapy visit. At Accelerate if you are in work attire and need to change into something more comfortable, we offer private treatment rooms. We also have medical gowns for those who need it as well. Please remember there is a physical aspect to physical therapy. That being said you may often find yourself doing whatever it is that initially caused your original symptoms. This could include exercise or movement demonstration, thus wearing something appropriate for exercise or activity is imperative. You may also be getting taped, cupped, or worked on with various tools to assist in the hands-on aspect of physical therapy. At times we may require shirts or pants to be moved in order for the physical therapist to access the specific body region or area. Please note we will always respect and honor your privacy, and will develop a plan of care for you based on these principles.
Orange County Physical Therapy Services
We hope that this additional information helps ease your worries for your upcoming appointment and what to expect in physical therapy. We want you to be fully prepared before coming in so that we can get you the help you need as soon as possible. Knowing what your insurance plan requires for coverage is very beneficial and will help avoid any billing hiccups or lapses in care. For additional information on insurance please check out our "Understanding Insurance" blog posting.
If you have any questions or concerns prior to coming in for your initial evaluation you can always contact our Client Care Coordinator at (949) 502-3388 or [email protected] for more specific instructions. Thanks for joining us, we look forward to treating you and getting you back to a better you!